hey all,
i've been
quiet
for a few days, because the hubs was working on the computer for his master's class this weekend.
but, have no worries,..............
i'm baaaccckkk
(
and with a new blog design, nonetheless! what do you think?) and so
is "milestone monday."
these have nothing to do with this post, but just wanted to document his progress!






if you are new to milestones and memories, mondays are when i pick one (or two) of my
milestones/goals
for the future and share things i'm doing to help them become
reality
. it also helps keep me
accountable
---
which i need desperately.
************************************************************
today
i'm going to touch on
two milestones
:
1.
milestone: being debt free--
groceries
you all know that i coupon, shop discount stores, and menu plan. since this is the last week of march (can you believe that?!), i'm just going to give you the totals and see how we did on our budget of $350.00/month. (this includes all food, pantry products, and household products like sponges, cleaning supplies, paper towels, etc. it does not include toiletry items or baby products like diapers.)
week 1: Aldi $195.33
week 2: Harris Teeter $38.45
week 3: Harris Teeter Super Double coupons $38.19 (would've been $76.41)
week 4: Harris Teeter Super Double coupons $ 28.14 (would've been $58.02)
grand total for March:
$300.11
now before you get all sulky and depressed about your own grocery budget, i have to give some
disclaimers
.
first
, Robro had
surgery
this month, so jon and i were at the hospital most of week 2.
second
, my incredible friends (becky, christine, sarah, megan, and jenn generously provided meals for our family during weeks 3/4 post operation--what a blessing they are to me!).
third
, harris teeter had super double coupons (any coupon up to $1.99 is doubled) and i used it for two weeks (it runs from wed-the next tues.).
all that to say, i'm not a hard core couponer, like some of you out there, and there will be worst weeks than this, but there may even be
better
ones. either way, i hope this is an encouragement to you that it is
possible
to
stick
to a
grocery budget
(whatever amount works for you) and still provide
healthy meals
for your family.
homemade pesto chicken pizza
i'm excited, because now we can use that
$50.00 extra dollars
to pay for our car inspection and minor repairs that are going down tomorrow.
2.
milestone: learning more about blogging
--
changing your blog background
anyone can make this easy change to your blog and it can really make a huge difference. i learned this from a really cool blog decor site called
Shabby Blogs
, but lots of sites have similar application instructions/templates. they have tons of
backgrounds
you can choose from.
once you find the one you want, just follow the instructions below:
1. click on "get the code" under the desired background
2. copy the code in the box at the bottom of the screen that opens
3. open your blogger account
4. click on the tab that says "Design" or "Layout"
5. click "Add a Gadget" (it doesn't really matter where it is on the sidebar)
6. click "HTML/javascript"
7. under "content" paste the entire code that you copied earlier on the backgrounds page
8. "save"
9. enjoy your new blog's look!
here are a few other
sites i recommend
for
finding
beautiful
backgrounds
:
smitten blog designs
(you may have to click on free templates)
cutest blog on the block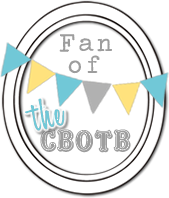 i'll be working on my
monthly meal plan guide
for April this week in preparation for my Aldi trip on friday night!---
you know you are old when you put an exclamation mark at the end of a get-to-go-grocery -shopping sentence
.
hey, i get a night
out
of the house,
dinner
, and
girl time
with my friend, kelly. i'm excited anyway!
the meal guide and my aldi shopping list will be posted by the end of this week or beginning of next.
if you change your blog background using my directions, let me know so i can check out the glorious changes you made.
merry monday
, everyone!